Note: The Annual Crossover information is located in the Downloads area.
---
---

Labor Day's faded from view, Election Day is looming on the horizon and it's closer than you may think. This year, we'll have the chance to beat back the attack on working families by the likes of Mitch McConnell, Scott Walker, the Koch brothers and other extremists. But that won't happen if you and your family and friends aren't registered to vote.
The AFL-CIO has teamed up with TurboVote to make voting easy for you and for your friends and family. Not only can you register or update your registration, but TurboVote will help you with absentee ballots, vote-by-mail information and finding your polling place. And we'll send you reminders by email and text so you won't forget to vote. It really is easy to use—no tech savvy needed. TurboVote breaks voter registration down into a few clickable steps.
Even if you are registered to vote, you should double check on your registration because nearly half of all Americans heading to the polls this November will find more voting restrictions than they faced just four years ago. In 15 states, the 2014 election will be the first major federal election with new restrictions in place, like more restrictive voter registration laws and voter ID requirements. TurboVote keeps track of registration, vote-by-mail and other rules for all 50 states.
It's easy. Click here to get started.
---
A.A. bus schedule's are now available in the DOWNLOADS section.

---

Timed Stock Quote HERE
Chicago workers' compensation lawyers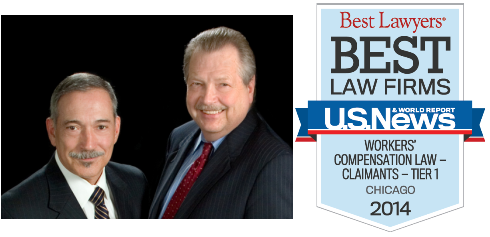 Action Center

TELL THE SENATE: WE WANT A $10 MINIMUM WAGE

More than 80% of Americans want to see the minimum wage increased. Obstruction is not an option -- demand Congress vote on the Fair Minimum Wage Act and raise the minimum wage to $10 an hour NOW.