Local 512's Winter 2014 Newsletter is available to view or download from the "
Downloads

" or "

Newsletter

" links on your left.
---
Debt Relief Scammers Preying on Student Loan Borrowers
Working families who've saved, sacrificed and borrowed to go to college or send a family member are struggling to meet the demands of their student loans. Now those folks who feel like they're drowning in debt from getting an education and training that makes them more productive—and makes the United States more competitive—are being targeted by so-called debt relief companies.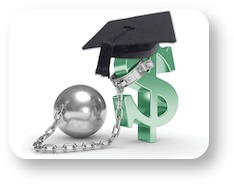 These companies operate just like the mortgage relief scammers who sprang up after the financial crisis. They find distressed borrowers—not hard to do at a time when student loan debt tops $1.3 trillion and wages for young workers continue to fall—through online ads or even official-looking letters showing personal information about the borrowers. Hopeful borrowers then are charged massive fees to be enrolled in free government programs or are left with more debt and damaged credit.
The Consumer Financial Protection Bureau (CFPB), created by the Dodd-Frank Act to protect consumers from bad financial products, recently announced actions it has taken to shut down or sue these scam companies, and issued a consumer advisory with things to look out for. The warning signs that a student debt relief company might be trying to rip you off are:

Pressure to pay up-front fees, sign a contract or provide your credit card or bank account number before even explaining how they'll help you.

Promises of immediate loan forgiveness or debt cancellation.

Demands that you pay them directly instead of your servicer or sign a "third-party authorization" or "power of attorney" to give them permission to talk to your student loan servicer and make decisions for you.

Requests for your Federal Student Aid PIN.
If you think a company might be a rip-off, you can contact the CFPB at (855) 411-2372 or submit a complaint. You shouldn't pay for assistance with your student loans. Your loan servicer can give you information and guidance about existing student debt programs. Your union may have programs to help with the burden, and Union Plus offers a variety of services to help you finance your education.
Want to help shut the scammers down? If you see a suspicious ad, email or website, you can take a screenshot and send it to us. We're working with other working families advocates to help stop the scams, and will pass your submissions along to federal enforcement agencies.
---

The available amount of vacation slots and the weeks that they are available are in the DOWNLOADS section on your left. Please print a copy for your convenience.
---
A.A. bus schedule's are now available in the DOWNLOADS section.

---

Timed Stock Quote HERE
Chicago workers' compensation lawyers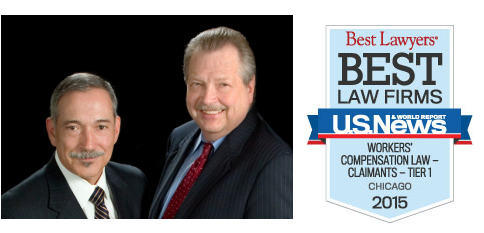 Action Center

TELL THE SENATE: WE WANT A $10 MINIMUM WAGE

More than 80% of Americans want to see the minimum wage increased. Obstruction is not an option -- demand Congress vote on the Fair Minimum Wage Act and raise the minimum wage to $10 an hour NOW.