Seatbelt Compliance:

Earlier this week Safety Coordinator Kenny Cruz met with the company and the issue of seat belt compliance came up again. Through continued observations, the company knows that many members are still not using the seat belts. The company wants to get more aggressive in getting people to wear seat belts. Originally, there were only going to be discussions about compliance. Now with the compliance numbers still lacking the company is seriously considering initiating CR-1 discussions about this. While many of us have been her for many years and have never had an accident that would have been prevented with a seat belt; it's hard for us not to engage in a practice when it is safety related. Please make every effort to start wearing your seat belt.

In addition to the company's push for more compliance, the D.O.A. is going to step up their enforcement of seatbelt violations. The fines for violations are below and are copied from theChicago Airport System Ground Motor Vehicle Operating Regulations.

44. PENALTIES

A.

Section 10-36-357 Motor vehicle operating regulations/runway incursions:

Pursuant to Section 10-36-356 of the Municipal Code of the City of Chicago (penalties and

enforcement), any Person who violates any Section of these Ground Vehicle

Operating Regulations or Sections 10-36-351 through 10-36-355 of the Municipal Code shall be fined not more than $100 for the first offense, not more than $200 for a second offense, and not more than $500 for each subsequent offense. Each day that a violation continues shall constitute a separate and distinct offense. The violator shall also be liable for reimbursement to the City of any fine or penalty paid to by the City as a result of the person's violation.

The full link to their regulations is below.

http://www.flychicago.com/badging/Final7-15-05keep.pdf

These rules and compliance issues are not limited to us. Management is also bound by this new policy they will enforce. If a member of management is policy not using their seatbelt or is seen performing an unsafe act please document. Please submit the date, time, location and unit number they were in when they didn't comply with their own policy.

Please work smart and stay safe.

---

Distribution Calculator

The NEW Distribution Calculator is

available HERE.

The original calculator has been revised to include approximately 189,000 additional shares which were distributed to members from the reserve in order to maintain (and not exceed)the targeted 14% reserve.

This calculator requires a

spreadsheet application

to use. A free copy of OpenOffice can be found

HERE

.
---
TWU Represented Employees: Why choose SIS?
TWU Represented Employees: Policy Quick View

Timed Stock Quote HERE
Chicago workers' compensation lawyers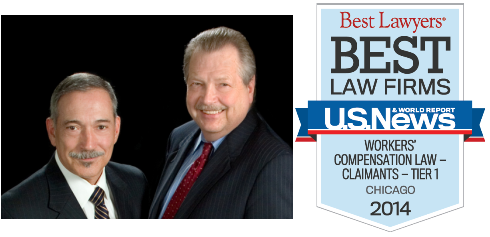 Action Center

TELL THE SENATE: WE WANT A $10 MINIMUM WAGE

More than 80% of Americans want to see the minimum wage increased. Obstruction is not an option -- demand Congress vote on the Fair Minimum Wage Act and raise the minimum wage to $10 an hour NOW.