A.A. bus schedule's are now available in the DOWNLOADS section.
---

Actor Mark Ruffalo, most famous for playing the Incredible Hulk in the Marvel Comics movie "The Avengers," led a crowd of 1,000 through the streets of Detroit in protest of Republican policies that have led to water being shut off for thousands of the city's residents. National Nurses United (NNU) organized the rally. The United Nations and others have called the city's actions a violation of human rights, and demands that the water be turned back on have come from across the political landscape. Hundreds of different organizations and their members showed up at the march, which began outside Detroit's Cobo Center, where the annual Netroots Nation convention is being held. Protesters marched passed the city's Water and Sewerage offices before ending at Hart Plaza.
As we previously reported, NNU co-President Jean Ross, RN, said: Cutting off water to community residents is a disgraceful attack on the basic human right of access to safe, clean water. Nurses know the critical link between access to water and public health. Lack of water, like unsafe sanitation, is a major health disaster that can lead to disease outbreaks and pandemics. The city must end this shutoff now.
Ross continued:
"For optimal health in our daily lives, we need clean water for drinking. Infants, children and the elderly are particularly vulnerable; they are more susceptible to dehydration, infection and disease without access to water.
"We need clean water for proper sanitation to combat the growth and spread of multiple infectious diseases and pandemics. We need clean water for a safe and healthy environment. We demand the guarantee that all Detroit residents have immediate and full access to clean water."
Michigan Gov. Rick Snyder (R) and his handpicked emergency managers, according to the sponsors of the march, are enforcing the water shutoffs to promote the privatization of the public water department. Many of the protest signs at the march targeted the Wall Street interests protesters blame as the source of the privatization scheme.
NNU was the chief sponsor of the rally, along with the UAW, Metro Detroit AFL-CIO, Michigan State AFL-CIO, AFSCME Council 25, Netroots Nation, Michigan Sierra Club and some two dozen others.
---

Timed Stock Quote HERE
Chicago workers' compensation lawyers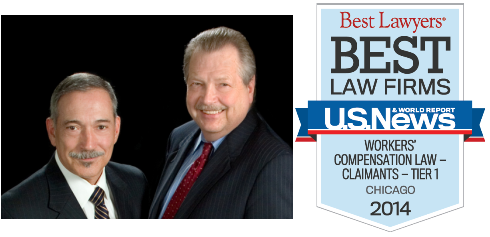 Action Center

TELL THE SENATE: WE WANT A $10 MINIMUM WAGE

More than 80% of Americans want to see the minimum wage increased. Obstruction is not an option -- demand Congress vote on the Fair Minimum Wage Act and raise the minimum wage to $10 an hour NOW.